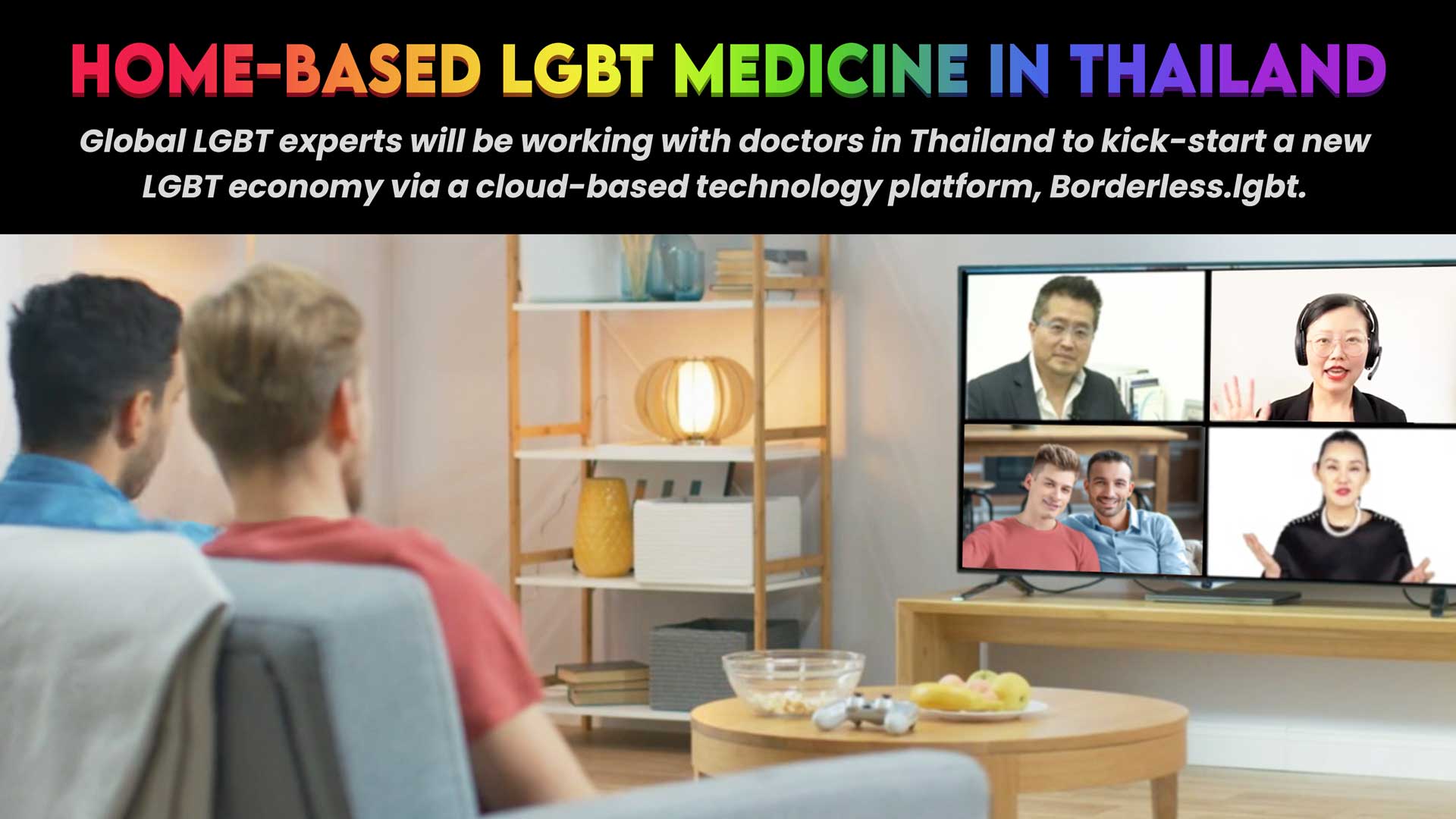 PRESS RELEASE
An LGBT-centric health and wellness cloud, Borderless.lgbt, will bring top LGBT health and wellness experts in Vietnam and the world to support local LGBT communities
29 Nov 2022 – Borderless.lgbt will commence signing up of local doctors in Vietnam who are interested to work with global LGBT health and wellness experts to develop a new healthcare delivery via the LGBT clinic-of-the-future and technology-enabled home health in Vietnam.
Borderless.lgbt's clinical lead and founding stakeholder, Dr Wayne Ho, will commence knowledge support for doctors in Vietnam interested in the education and development of LGBT medicine globally. Dr Ho is an HIV & LGBT medicine specialist for the AIDS Project Los Angeles, an internal medicine specialist, a clinical researcher, and a clinical associate professor at the Keck School of Medicine at the University of Southern California. Borderless.lgbt has already aggregated a network of global experts including Stephen Page, an award-winning lawyer specializing in LGBTIQ+ family planning issues; Prof Andrew Lear, a world-renowned expert on sexuality in art; fertility specialists Dr Sameer Jatkar from Australia and Prof Tan Seang Lin, the founding medical director of McGill Reproductive Centre (Canada) and many other LGBT medicine specialists and mental health experts.
"We hope to transform the landscape of LGBT healthcare delivery from a basic accessibility model to a knowledge-based model which will allow global experts to collaborate with local doctors to augment the local LGBT care in Vietnam with international perspective and recommendations, delivered seamlessly through our clinic-of-the-future premises and in the home," says Dr Wayne Ho.
Borderless.lgbt is inspired by Vietnam's Ministry of Health's recent official dispatch that homosexuality is not a disease, stressing the need for equality in general healthcare and procedures. Borderless.lgbt envisions an interactive partnership with local doctors to provide the Vietnamese LGBT communities with the best of global care delivered within the rich context of Vietnamese culture and customs, either through one of our clinics-of-the-future or in the privacy of peoples' homes. By offering more healthcare options for the Vietnamese LGBT community, Borderless.lgbt hopes to improve equitable health and wellness promoted by Vietnam's Ministry of Health.
Interested doctors and health and wellness professionals including dietitians, fitness coaches and psychologists can sign up to explore collaboration with global LGBT key opinion leaders at
www.borderless.lgbt.
Borderless.lgbt is an initiative of Borderless Healthcare Group. All rights reserved. ©️ 2021.