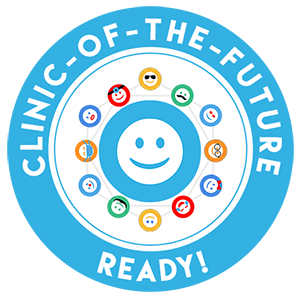 Need Global Expert Advice?
You can now get global healthcare expert advice with the help of your local doctors.
The Borderless.clinic cloud has enabled a network of local doctors in your country to bring you immersive telehealth from the comfort of your home. Book a call with your cloud-ready local doctor now to understand your medical problems and wait for your doctor to arrange for the next call for the relevant specialist to offer expert advice under your doctor's supervision and local management.
The Borderless.clinic cloud-ready local doctor program aims to procure the best of specialist knowledge and provide you with the best of local support and management via a proprietary "Borderless co-care" model in two simple video calls hosted by a multi-lingual case manager.
Borderless.lgbt Knowledge Partners
Dr. Sameer Jatkar
Fertility Specialist, Obstetrician and Gynaecologist; Holds Masters in Public Health at Harvard University
Stephen Page
Stephen Page is an award-winning Australian fertility and family lawyer and author with over 30 years of experience. He is also an internationally acclaimed expert on surrogacy, domestic violence, family law and LGBTIQ+ issues.
Prof. Andrew Lear
World-renowned expert on sexuality in art, author, founder of Oscar Wilde & Shady Ladies Tours
Dr. Wayne Ho
Internal Medicine Physician with over 13 years of experience. Specialized in men's health, HIV care and clinical instruction
Dr. James Morandini
Clinical Psychologist and Postdoctoral Researcher. Specialized in gender dysphoria & sexual identity
Patrick Ong
Patrick Ong is globally renowned as a thought leader, design architect and urban designer with over 15 years of experience in the seniors living industry. He was awarded as a Global Ageing influencer.
Dr. Lauren Costine
Licensed Clinical Psychologist with over 20 years of experience focused on raising awareness around LGBTQ-Affirmative psychotherapy
Li Chunjian
Mental Health Counselor with over 13 years of experience. Specialized in love and marriage, gender, and sexual psychology
Zhu Yingxue
National Certified Counselor with over 14 years of experience. Specialized in marriage and family, homosexual and sexual psychology
Dr. Pan Bailin
Deputy Chief Physician and Associate Professor. Specialized in lip plastic surgery and transgender medical care
Dr. Zhang Ke
Deputy Chief Physician with nearly 20 years of experience. Specialized in AIDS clinical diagnosis and treatment
Dr. Zhao Yede
Dr Zhao is an internationally-acclaimed surgeon who specializes in gender reassignment. In his over 23 years of experience, he has performed over 1000 gender reassignment operations on patients across the globe.