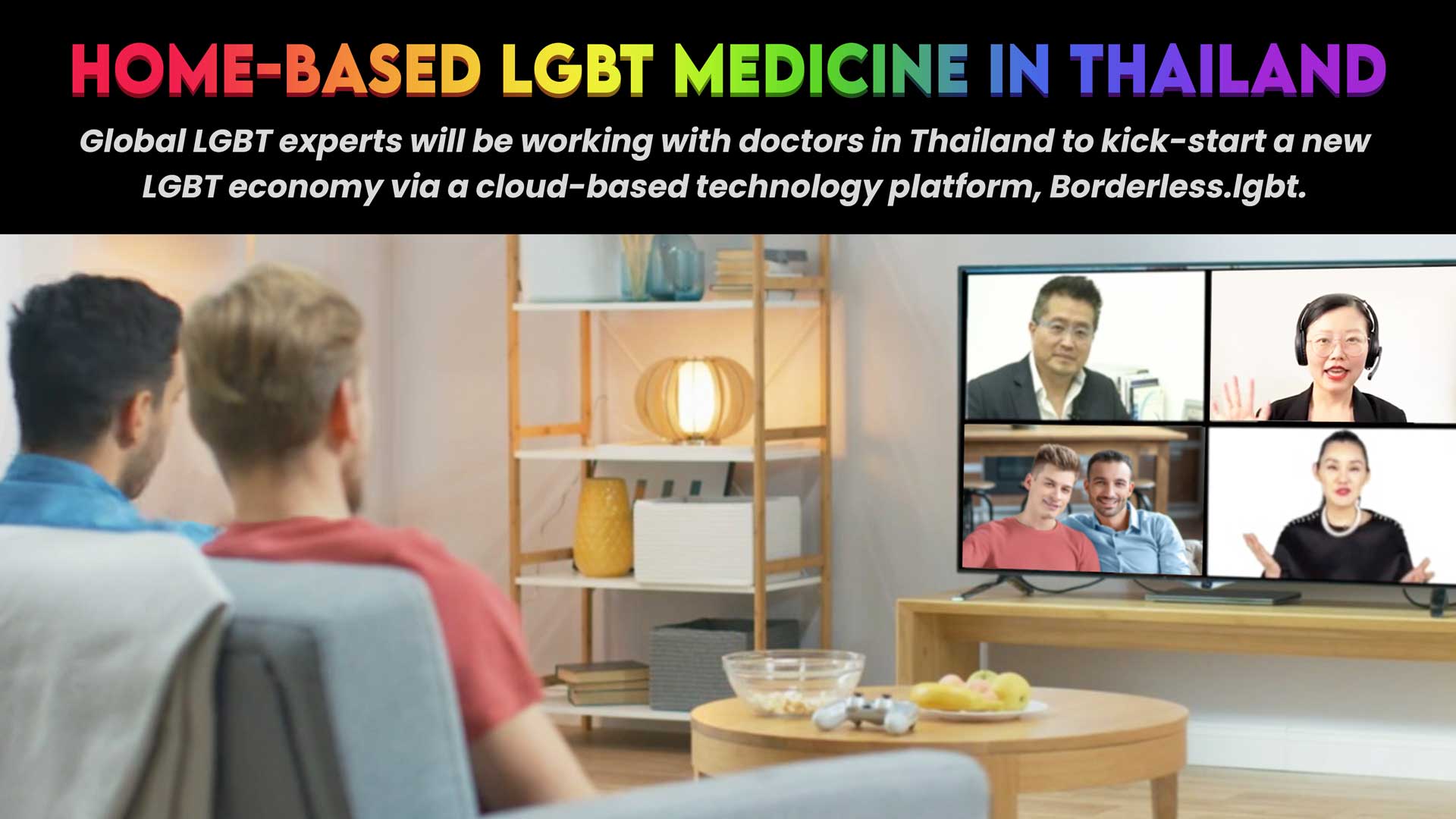 PRESS RELEASE
30 June 2021 – Borderless Healthcare Group heralds a new era of LGBT economy in this year's Covid-19-struck pride month with the launch of an LGBT-centric health and wellness cloud, 'Borderless.lgbt'.
"We aim to democratize LGBT medicine for the LGBT community with more than 400 million in population globally and provide best-of-class online-to-offline health and wellness services to the LGBT communities anywhere regardless of boundaries. Global LGBT experts can soon 'cloud care' an LGBT individual borderlessly with a local doctor in a clinic, local hotel or even in the comfort of the home," says Dr Wei Siang Yu, founder and chairman of Borderless Healthcare Group.
Thailand is selected as a launch pad due to its large and active LGBT community in the country as well as its LGBT-friendly culture. In addition, Thailand is geographically positioned between China and India which has approximately 70 million in population per country on top of the existing LGBT expat communities from Russia, Europe, USA,  Australia and South East Asian countries. The emergence of home-based LGBT medicine and its extension into hospitality industries will add another dimension of economies like LGBT wellness tourism, LGBT retirement, LGBT telemedicine, LGBT resorts and LGBT innovation to the existing LGBT fabric of Thailand.
In the next three months, Borderless Healthcare Group will facilitate local doctors in Thailand to participate in cross-border knowledge exchange with other international medical professionals which will transform Thailand into a unique international LGBT medicine hub with seamless and borderless 'cloud care' capability between local and international doctors to serve any LGBT individual in the world with the best knowledge and medical-legal accountability.
The development of the LGBT knowledge superhighway via Borderless.lgbt is expected to seed a new sustainable economy with export and transformation potential in Thailand whose key hospitality economy is adversely affected by the advent of Covid-19 pandemic.
About Borderless Healthcare Group
Borderless Healthcare Group is a global pioneer in consumer-centric healthcare economy where technology, service, content, media, product and data science are made interoperable across a global eco-system of business groups spanning from healthcare, agelessness, wellness, food, technology, media, bio-banking, cloud services, artificial intelligence, hospitality and investment. Most of BHG's initiatives are world's firsts and many are aimed at disrupting or transforming the existing distribution and supply chain of healthcare.


About Borderless.lgbt
Borderless.lgbt is an initiative of Borderless Healthcare Group designed to be the world's first health and wellness cloud dedicated to the LGBT communities by providing instant access to content, services and innovation from global LGBT experts.
Borderless.lgbt is an initiative of Borderless Healthcare Group. All rights reserved. ©️ 2021.